Fuzion Salon & Skin Solutions is a vibrant salon where you can be utterly pampered.   Our staff are qualified and professional and we offer a wide range of products and services. 
The following services are available at our salon -
Perms, Brazillian Straightening Treatments, Relaxing, and Stripping
Treatments for moisture enrichment, detoxyfying, reconstructing, lustre and dandruff/sebum control
Colouring Techniques - high-lites, tints, balyage and flamboyage
Colour melts, bleach baths, toners
Unisex cuts
Upstyles for any occasion
Nails - acrylic and gel
Specialised nail art
Manicures and pedicures using Gelosophy range of colours
Facial waxing
Brow and lash tinting
Eyelash extensions
Professional makeup
The Davines hair care product range is imported from Italy, using all natural ingredients in the form of food additives and essential oils to ensure that not only your hair is left in fantastic condition, but so too is the environment after using them.  These products do not contain any of the harmful products that can potentially threaten water reserves and the earth. 
Our products have the highest European accreditation for eco-friendly ingredients.
DID YOU KNOW?
At Fuzion Salon & Skin Solutions we are passionate about not leaving our carbon footprint – the basin stock we use is the same as the retail stock we sell – pure quality that is not compromised in any way.
Our salon is registered with the Hairdressing Cosmetology Society and Beauty Council.
Step in for an appointment at our salon.   
GIFT VOUCHERS AVAILABLE.
SKIN SOLUTIONS @ FUZION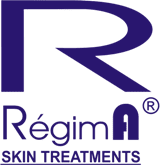 RégimA Cosmeceutical Skin Care 
Products that change Lives
RégimA is the most advanced, medically accepted skin care program created to attack the ageing free radicals & toxins associated with modern living.
Retail - The Zone Products
RégimA Mani & Pedi MediHeel Peels
Facials & New Age Peels
RÉGIMA IS AGAINST ANIMAL TESTING
YVONNE BARENDRECHT is a qualified RégimA Skin Specialist with over 9 years experience and has been trained and accredited by RégimA South Africa.
Tel : (011) 949 1010
Email: This email address is being protected from spambots. You need JavaScript enabled to view it.
Trading Hours
Tuesday to Friday 08h00 - 17h00
Saturday 08h00 - 16h00